Root Access provides all sorts of useful tools for making Halloween costumes. Check out what some of our members have done.
Han Solo
No Han Solo costume is complete without his blaster, and there's no better way to get a blaster than to make it yourself. Devon 3D printed Han Solo's blaster in 11 individual pieces and, after a paint job, it looks rad as hell!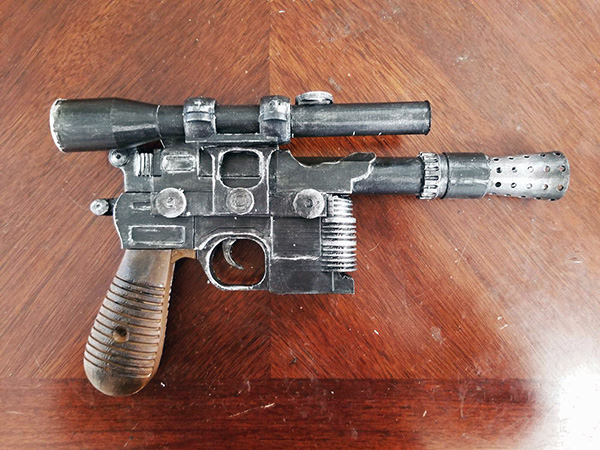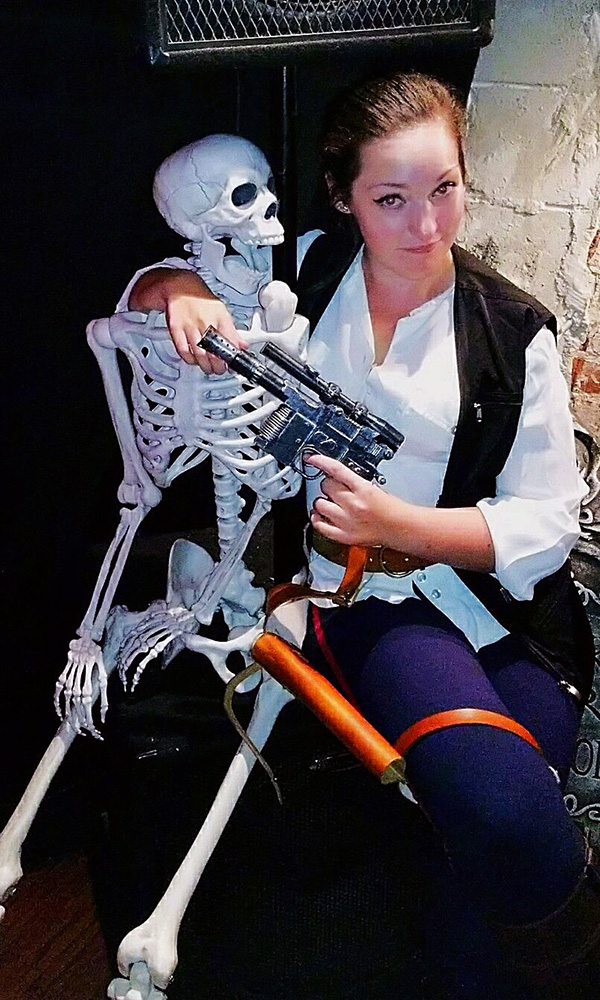 "I love you."
"I know."
Skeletor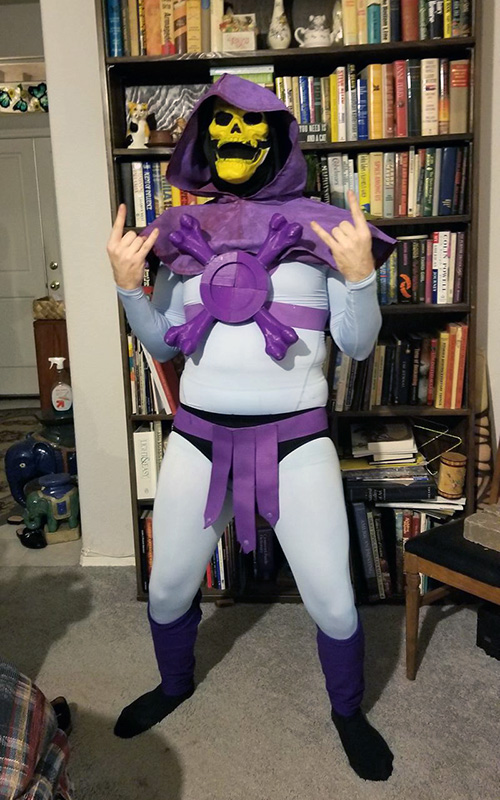 How I loathe heroes. Always getting in the way and acting so... so... heroic!
3D print Skeletor's emblem in purple PLA, apply some yellow paint to a skull mask, grab some purple tights, and voilà! You've got a badass Skeletor costume. We think Andrew looks pretty great as Skeletor.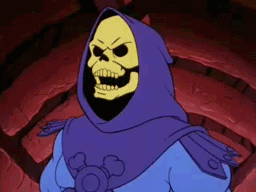 What will you make?
Root Access is stocked with 3D printers, a laser cutter, and a full textile arts section. We've got all the tools you'll need to make your costume for Halloween, conventions, or whatever! Swing by to get a tour of the space and tell us what you want to make!